MRAA Spotlight Series
A monthly program delivering timely and relevant education and resources.
Ease the Service Stress of Spring Deliveries
Now is the time when you starting to think about the spring launch of boats you're storing and servicing for your customers. You've just sold additional vessels at a recent in-house or external boat show during the winter and your customers an anxiously hoping to get out on the water. So how do you remain efficient in your this important step of the service process?


Overcoming Price Objections
How can you continue to win in sales at your dealership when boat prices have increased and your customers are holding their discretionary income a little closer to their vest? Price objections are natural, but may require your team to use more strategies to overcome them.
We've compiled some best practices and resources to help your dealership face these hurdles with confidence.
By taking an initiative early in the process and using the correct tools and tactics, you can reduce the severity of price objections. Learn how you can help your sales team learn tactics they can implement to respond appropriately when customers share a concern about pricing.
FTC Safeguards Rule: Commit to Compliance
Chances are you do a great job of protecting your customers' personal information, but the FTC Safeguards Rule sets provisions that, as a U.S. marine dealership, you must adhere to in order to avoid fines for non-compliance. These per-customer basis fees can add up significantly and reign heavy on your dealership! Do you understand what is involved, how to proceed and what necessary steps to implement to meet compliance?
Focus on Your Base: Win with Existing Customers
Imagine if you could build a customer list that's reliable, loyal, creates future sales and trusts you like no other boat dealer in the region. While that list may seem dreamy, it's not out of reach because it already lives in your dealership's files. It's your existing customers!
Retain Your Employees to Improve Your Dealership
It has been said time and again that your workforce (your employees) are the heart and soul of your business. They are the guts of your business that make it function the way it should.
That's why the MRAA's Spotlight shines upon employee retention. This page is dedicated to helping guide you to retain your employees, offering tips, tools, tactics and expert advice to help you develop strategies and processes to keep your employees engaged, happy and yearning for a long career at your dealership.
Get Back on Track with Disciplines Operations
Is your dealership properly prepared for a slowdown? Can you be disciplined in the face of all this disruption you're experiencing? Nobody wants their business and the outside elements to run them. Instead, it's better to use discipline and processes to ride out storms and create flexibility for your team. That's why the MRAA Spotlight aims to help you "Get Back on Track with Disciplined Operations." This page and resources can help you get a better grip on your dealership in times of uncertainty by installing improved operations.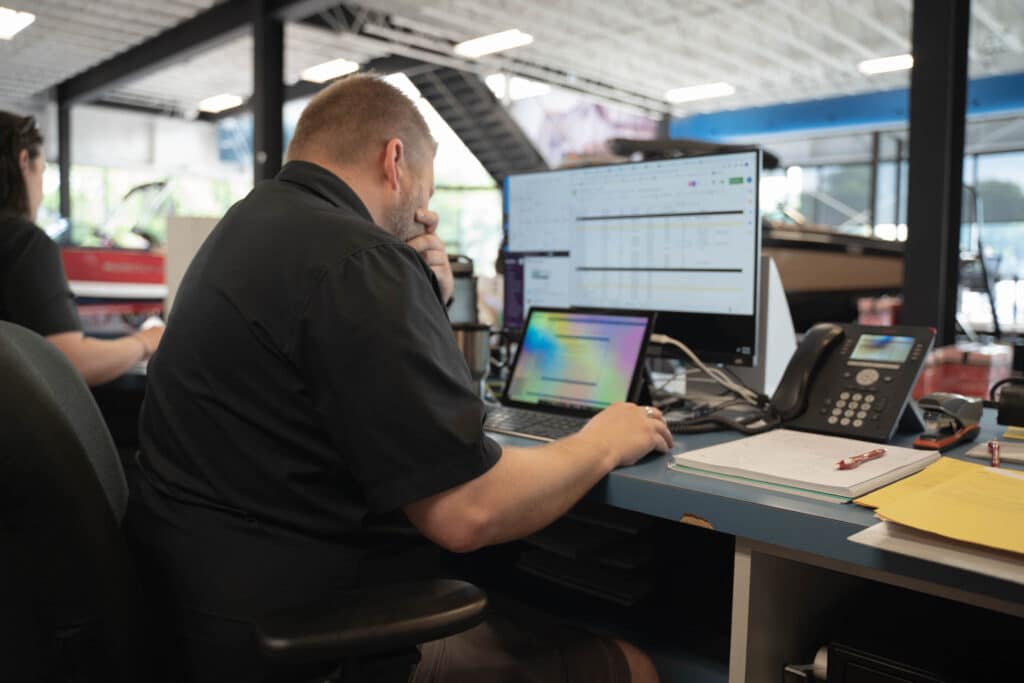 Succeeding at Seasonality: Your Plan for Offseason Profit
The sun has been shining lately on your dealership and the boating industry as a whole, despite some recent marketplace hiccups with increased consumer hesitancy related to inflation and fears of a recession, and industry delays for inventory and parts.
Now is the perfect time to prepare for the offseason you know lies ahead. In the upcoming months, as both summer and the recreational boating season wind down (specifically in the snow belt), your team will make its annual shift to your fall (and winter) planning.
Manage Change
Chances are this year has been different than what you expected. So how will you adjust in the second half of the year to hit and exceed your goals — and successfully prepare for 2023?
Improve the Customer Experience
A Step-by-Step Guide: While at one time "satisfactory" service levels were considered good enough for creating customer retention and building brand loyalty, it's not like that anymore!
Drive Success In Your Pre-Owned Business
One of the most significant opportunities to fuel your bottom line, especially in today's market place, can be found in your pre-owned boat business.
Recruiting, Hiring and Onboarding
There's nothing more critical to your dealership's success than your team. Recruiting and hiring new team members to fill the gaps in your workforce has always had its challenges, but never has that hill been so steep for marine businesses as it is now, during what some are calling "The Great Resignation."
Improve Repair Event Cycle Times
Amidst the craziness of today's pandemic-fueled boat marketplace, your service department faces more pressure and more challenges than ever before. And just when you thought it was as bad as it was going to get, along comes an industrywide focus on Repair Event Cycle Times (RECT), or the amount of time it takes to get boats repaired and back on the water.
Lead Generation and Nurturing
Developing your leads into real business for each of your departments can take a lot of collaboration between marketing, sales and F&I offices. It involves CRM technology, processes and more! Check out the resources below, which include both free and MRAA member resources.